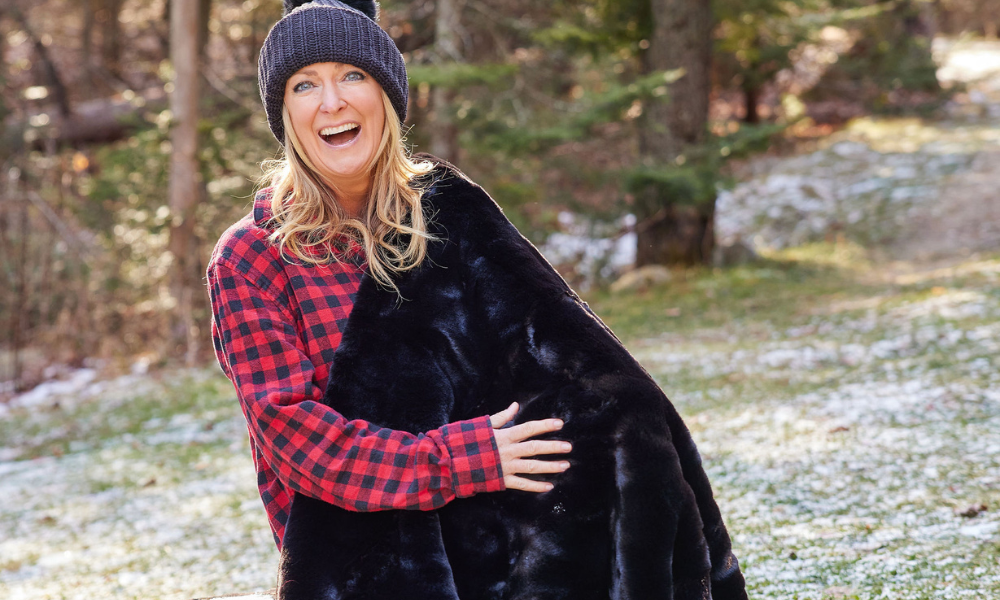 When you think of staying warm in the winter, you likely think about wearing a scarf, gloves or mittens, and a hat. In addition to your winter coat, these things can help you stay comfortable when you're outside engaging in your favorite activities. Sometimes these accessories can be limited though. To provide you with the comfort and coverage you want, a waterproof blanket may be the accessory you never knew you needed. For more information, consider some reasons why you need a waterproof blanket this winter.
What is a Waterproof Blanket?
Waterproof blankets
are a type of blanket that provide both warmth and protection from the elements. Using a new type of technology, waterproof blankets are designed to provide optimal comfort year-round without sacrificing style or performance. This provides several benefits, but how can you be sure that waterproof blankets will actually block out moisture?
The secret is Pretty Rugged's innovative technology, 
RuggedTex®
. This is a type of technology that incorporates a proprietary nylon backing coated with Teflon. This allows the blanket to be waterproof in a similar way that duck feathers are waterproof. To make sure that your waterproof blanket is actually capable of keeping moisture out, it needs to have the right technology.
7 Reasons to Get a Waterproof Blanket This Winter

While you might struggle to come up with ways to put your waterproof blanket to use, there are actually several benefits to get one this winter. Some of the biggest ones include the following.
1. Stay Warm at Sports Events

Whether you're an avid football fan who attends your
team games
at the stadium or cheering on your child in your neighborhood, a waterproof blanket will come in handy. In fact, using them at sporting events is one of the main reasons that people purchase them in the first place. Waterproof blankets allow you to stay warm and dry, regardless of the climate outside. You can even get them in customizable colors to match your favorite sports team's logo.
2. Be Ready for Any Adventure
When you have a waterproof blanket, you'll be ready for whatever life throws your way. Regardless of the weather, these blankets allow you to enjoy the outdoors on both sunny and rainy days. While you might not want to sit outside if it's downpouring, a waterproof blanket allows you to sit down on wet surfaces without getting your clothes soaked. This makes them a great option for picnics, road trips, or any other adventure you find yourself on.
3. Appreciate Hands-Free Comfort
Most people carry an umbrella when it's raining to help keep their clothes dry. However, as you know, this can create some issues if you need to use your hands for anything. Although there are some ergonomically great options for umbrellas, a waterproof blanket provides double functionality. Not only will it keep you dry when it starts to rain, but the interior material will also keep you warm, comfortable, and ready for anything. The hands-free comfort associated with waterproof blankets is hard to compare to.
4. Keep Your Furniture Protected
If you have pets, the winter months can be particularly hard on your home's interior. This is especially true if you tend to allow your furry friends on the couch. Rather than trying to banish them for the season, you can use a waterproof blanket. This will provide a comfortable surface for them to lay on without having the water saturate through the material into your couch or favorite chair. Waterproof blankets can also be used to help keep your pet's bed dry and reduce the number of times you need to wash it throughout the season.
5. Give Your Pet Some Added Comfort
In addition to protecting your furniture, waterproof blankets are a great way to give your dog or cat a little extra comfort this season. The plush underside will provide warmth and coziness while the waterproofing technology keeps any messes contained. Due to the innovative way it's designed, the blanket is also fairly puncture proof and durable to be used for years to come.
6. Use it as a Raincoat
Another great way to use your waterproof blanket this winter is as a raincoat! Rather than packing a bunch of different accessories to keep you warm and dry, you can use the blanket to help provide you with everything you need. Whether you're sitting around with some friends enjoying great conversation, cheering on your favorite sports team, heading for a winter hike, or traveling, a waterproof blanket can help you make the most out of your day.
7. Take it On Vacation!
Finally, a
waterproof blanket
is an essential to have whenever you go on vacation. The winter months are a great time to head somewhere warm and spend quality time with family and friends. When you have a waterproof blanket with you, you'll be ready for whatever comes your way. They're great options for a beach day with the family or a picnic in the mountains and everything in between. For even more added comfort, get a blanket for everyone in the family! There are colors and personalization options available to create unique blankets for everyone.
When you're looking for the perfect waterproof blanket this winter, or any time of the year, turn to Pretty Rugged. Pretty Rugged's waterproof blankets were designed for optimal comfort, style, and warmth. Pretty Rugged is committed to mixing innovative technology with comfortable accessories. That's why their founder created the world's first blanket with luxe faux fur on one side and waterproof, windproof, washable RuggedTex
™
fabric on the other. The Pretty Rugged Original Blanket is the definition of livable luxury and was made to help you make memories in comfort without sacrificing performance and style. To learn more about our
waterproof blankets
, or any of our other
products
, visit our store.