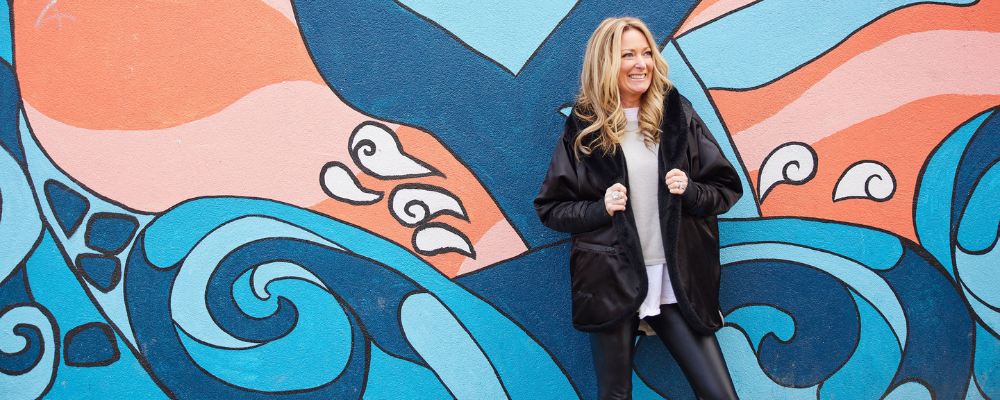 Clothing is an essential aspect of our daily lives. It protects us from the elements, keeps us comfortable, and gives us an opportunity to express ourselves. To keep up with changing style preferences and fashion trends, the industry is constantly evolving. In recent years, more clothing brands are coming out with reversible options. Although the idea is filled with creativity, you may be surprised to hear that reversible clothing is actually deeply rooted in history. After several enhancements, today's high-quality materials, innovative technology, and fashionable fabrics allow these options to be versatile, convenient, and sustainable. For more information on its history and benefits, here's everything you need to know about reversible apparel.
What is Reversible Apparel?
Reversible apparel refers to clothing that can be worn on either side, providing two different looks within the same garment. Most styles simply require you to turn the clothing inside out, and you're greeted with a whole new look. Oftentimes, this type of clothing is made with a special kind of fabric that's double layered. This allows you to switch from one side to the other without having to see visible seems, stitches, or other features that hold the clothing together. Reversible fashion can range from simple t-shirts and
cardigans
to more complex garments such as dresses and pants. Even
reversible outerwear
is becoming increasingly popular. The two sides of the clothing can feature different colors, patterns, or even different materials, thus providing the wearer with endless styling options.
The History of Reversible Clothing
The concept of reversible clothing has been around for centuries, with several cultures incorporating reversible garments into their traditional attire. Shepherds used to wear reversible fashion that had a side for warm weather and a side for cool weather.
In ancient Japan, reversible features of the kimono called an Obi were incorporated into dress and the mandarin jacket was also commonly worn. The Italian army even had a reversible vest that allowed for better camouflage and comradery during World War II. Reversible clothing was also used in traditional Native American clothing.
We're not entirely sure who was the first to utilize reversible apparel, but today it's becoming increasingly mainstream. Now, reversible pants, shirts, jackets, bathing suits, and more are being sold across the world. From budget clothing to high-end fashion, it seems like reversible styles are here to stay.
6 Benefits of Reversible Clothing
If you've never owned any reversible clothes, you may be wondering what all the hype is about. Reversible garments offer several benefits that make them an attractive option for many people. Some of the main benefits include the following. 
1. Space Saving Wardrobe
One of the best parts about reversible clothing is the duality in each item. Since they provide two different looks within one, you'll be able to save a ton of space in your wardrobe without having to resort to the same outfits all the time. This allows you to switch up your style quickly and easily, without having to buy several pieces of clothing. This is especially convenient for people with limited space who are looking to downsize without sacrificing options.
2. High-Quality Materials
A lot of reversible clothing uses high-quality materials to ensure that garments are durable and long-lasting. This means that you can enjoy wearing your reversible fashion for years to come, without having to worry about it wearing out. However, not all brands are created equal. Find options that utilize innovative technology and high-quality materials to ensure that you receive good products that are comfortable and that feel great against your skin.
Reversible clothing is also easy to care for, as it can be washed and dried like any other garment. However, technology like Pretty Rugged's
RuggedTex™ and SatinTex™
are waterproof and easily wiped clean! This means you won't need to wash them as often, thus elongating their lifespan even more.
3. Eco-Friendly Designs
Many reversible garment items are also

made with sustainability

in mind. Since you get two garments in one, you won't need to purchase as many new items. This, in turn, helps you do your part in reducing waste and minimizing your impact on the environment. Pretty Rugged also

uses faux fur

, not real fur, to give you the luxury look without harming any animals along the way.

4. Increased Value for Apparel
Reversible clothing is also extremely cost-effective, as you basically get two for the price of one! This means you can save money, as you won't need to buy two separate pieces to achieve two different looks. This is useful for both people who are looking for ways to stretch their budget and people that want to focus on saving without having to fall behind fashion trends.

5. Travel Friendly Clothes
If you're always on-the-go, but hate having to carry around bulky suitcases, reversible apparel is the perfect solution. You'll be able to pack fewer pieces of clothing for your trip, saving valuable luggage space. Additionally, reversible designs are easy to care for, so you can keep your garments looking their best whether you're at home or on the go.

6. Timeless Aesthetics
Finally, when you opt for reversible clothing that's sleek and fashionable, you'll receive clothing that carries timeless aesthetics. Fashion trends with solid colors, faux fur, and sleek satin will last the test of time, so they're great staple pieces to include in your wardrobe. 

If you're looking to enhance your wardrobe, increase your options, and do so without breaking the bank or harming the environment, Pretty Rugged is here to help. With its long history and growing popularity, it's clear that reversible clothing is here to stay. That's why (nearly) all of our products are designed to be worn in two different ways. Whether you're looking for a cozy

cardigan

,

a pretty puffer vest

, or a beautiful bomber, we've got you covered. Our TS Luxe collection, outerwear, and accessories feature our SatinTex™ technology—the first and only waterproof satin of its kind! We also carry a variety of

faux fur and waterproof blankets

to keep you warm and cozy year-round. Learn more about

our products

.